125 LBS RESISTANCE VALUE - The resistance bands have 5 colors standing for different resistance levels, yellow (15lb), red (20lb), blue(25lb), green (30lb), black (35lb). And you can use them together to exercise at a level up to 125lb. Made of 100% natural latex, eco-friendly. With good elasticity and non-slip handles, exercise bands provide maximum tough resistance. Assisting you to get faster and more effective results.

IDEAL EXERCISE BANDS - These resistance bands build muscle, burns fat, increases endurance, and improves flexibility. You can get the same level of fitness at home using your body. Use these resistance bands to perform rows, pulls, raises, and fly workout sets to exercise your arms, back, hips, legs, chest, and abdominal region.

LIGHTWEIGHT & PORTABLE DESIGN - Easy to carry anywhere and easy to pack into any gym bag in the home gym office. Bring your own case to increase the portability of the sets. It's easy to hold with its ergonomic handle design. Carry the resistance bands set with you and use them anytime.

BONUS DOOR ANCHOR, ANKLE STRAPS, HANDLES, AND CARRY CASE – This kit includes 1 door anchor, 2 ankle straps, 2 handles, 1 portable carry case, and 1 workout guide for meeting all of your exercise needs in a single kit.

BOB AND BRAD RESISTANCE BAND - We've redesigned the resistance band with a higher weave nylon material for the handle and ankle strap for more durability and strength, dual-tone latex tubing for more stretch resistance, and a more ergonomic grain pattern for the handle for easier grip and slip resistance.
Bob and Brad Resistance Tube Bands Set for Workout
Loading...
Bob & Brad Resistance Tube Bands Set for Workout
Unisex design suitable for men and women. Start your journey to strength and resilience.
Redesigned with nylon handles, strong latex tubing, and slip-resistant grip. Built to last through intensive workouts.
Bonus door anchor, ankle straps, handles, and carry case. Customize your routine with included workout guide.
Lightweight and portable, ergonomic handles for comfort. Work out anywhere, whether at home, gym, or on the road.
Total-Body Transformation
Build muscles, burn fat, and enhance flexibility. One set targets arms, legs, back, and abdomen - all from the comfort of home.
Varied Resistance, Maximum Results
5 color-coded bands, up to 125lb combined resistance. Crafted from 100% natural latex for elasticity and durability.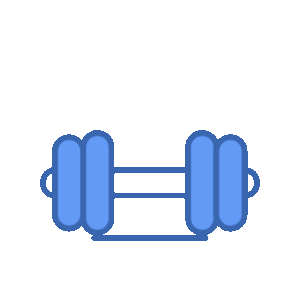 Loading...
Real results, real people
After some initial confusion and issues with some bands, customer service contacted me personally and made things right. I use these 45 minutes to a hour, three times a week. Couple that with a low calorie diet, five days a week has helped me lose 63 pounds and gain strength and muscle.
I have been using these resistance bands for over 2 months (few times a week). For the exercise using these bands, I follow the exercises by "Bob & Brad" in Youtube. I am able to do exercise for pretty much whole body parts - back, chest, shoulders, biceps, triceps etc. I feel good after doing the exercise using these bands. Great product. Also I found that the "handle" which comes with these bands, is of great quality. I bought the Wall Anchors from "Bob & Brad" and installed these on wall studs so that I can have proper setup at home. I had issue with one of the resistance band. When I contacted their customer service, they immediately sent me 2 replacement bands(for free) - great customer service.
I love this set! Makes it so easy to do my exercises. It's really making a difference.
Bob and Brad did their homework on these. Very pleased.
I like that there are different weight bands so makes it useful for a long time.
Surprisingly good quality. Big, soft grips are very comfortable to use. Comes with an accessory that lets you use it in through a door hinge or under the bottom of a door, two beefy velcro loops, and a mesh carrying sack. Would be easy to travel with this; I hadn't even thought of doing that. Handy workout poster was nice too.
I looked at the other cheaper options and then saw the YouTube videos from Bob and Brad and ordered this set of bands. They are strong and give great resistance for rehab and working out. I've only used the lightest two bands for shoulder rehab, but they seem super durable and well made. Great replacement for a home gym and portable!
Really nice product. The bands are good quality with the strengths marked. Door anchor, ankle bands and handles are well designed. The workout chart has many exercises to choose from, listed by body part. (Arms, abs, lower body…) Easy to design a perfect workout from easy to killer.
I am very pleased with this set of bands. They are top quality and easy to use. Comes with 2 handles that can be easily be switched between bands I like the door block and use it every session. This set was beautifully boxed and would make a great gift.
Grip & forearm strengthener
Grip & forearm strengthener
Grip & forearm strengthener
Grip & forearm strengthener
Why Choose Bob & Brad?
Crush Your Goals
Experience expert-backed excellence in your fitness journey with Bob and Brad Resistance Bands. Crafted by renowned physical therapists, these bands offer up to 125lb combined resistance for tailored workouts. Enhanced handles ensure comfort and durability, while their portable design lets you work out anywhere. Our complete kit includes all you need for comprehensive training. Trust in proven results and choose Bob and Brad Resistance Bands to transform your fitness routine effectively.
Watch and Learn
Tube Bands Vs Large Loop Bands! What Is Better... Must Know This!
Basic Home Exercise Program Using Resistance Bands (Wall Anchor Workout)
The Bob & Brad Workout Anchor & Exercise Bands
Best Beginner Bicep-Tricep Workout Using Bands (Superset Starter Routine)