About this item
Experience a Lifelike Professional Foot Massage - The BOB AND BRAD Lite Foot Massager offers four squeeze intensities to choose from: low, medium, high, or max. You can also opt to turn off the kneading feature if you prefer. Kneading helps improve blood circulation by gently tightening and releasing your feet to stimulate blood flow.
Customizable for Maximum Comfort - Each massage is fully customizable with four intensity settings: low, medium, high, or max. With four unique massage programs available as well, you can fine-tune each session to meet your specific needs. And don't forget about the added bonus of soothing heat therapy!
Fast Heating Foot Warmer- Our Lite Shiatsu foot massager rapidly heats up within seconds, reaching a maximum temperature of 131°F. Experience quick relief from muscle tension, foot soreness, and enjoy a relaxing massage effect. The comforting warmth it provides after a massage can promote better sleep and alleviate body fatigue.
Shiatsu Deep Kneading Features Mimic Professional Techniques - This compact unit effectively mimics professional Shiatsu techniques in an effortless and user-friendly manner. Its deep-kneading nodes are designed to replicate the fingers of a skilled masseuse. With an array of features that can be customized independently every time you use it, choose from 4 unique massage programs and adjust intensity levels ranging from low all the way up to max for some variety in your routine!
Hygienic Cleaning & Compact Design - Our foot massager features removable and washable foot sleeves, making it incredibly easy to maintain cleanliness and ensure a hygienic foot massage experience. The compact design weighs only 2.4kg/5.2lb, allowing for effortless portability and convenient carrying wherever you go
Bob and Brad Lite Foot Massager
Loading...
Bob & Brad Lite Foot Massager
Tailored Comfort, Every Session
Luxuriate in customized comfort. Select from four intensity levels and unique massage programs, all accompanied by soothing heat therapy for a truly indulgent experience.
Soothing Heat for Total Relief
Quickly reaching 131°F, our foot massager relieves muscle tension and fatigue in seconds. Enjoy the warmth that follows, promoting relaxation and better sleep.
Pro-Level Shiatsu Techniques
Experience the mastery of Shiatsu with deep-kneading nodes that mimic skilled masseuse techniques. Choose from various programs and intensities for a personalized massage.
Hygienic, Effortless Maintenance
Designed for your well-being, our foot massager features washable foot sleeves for a clean experience. Compact and easy to carry, it ensures relaxation without hassle.
The Bob and Brad Lite Foot Massager, weighing only 2.4kg/5.2lb, is your portable relaxation partner. Take it wherever you go for relaxation on-the-go.
Discover ultimate relaxation with adjustable squeeze intensities and customizable kneading feature, promoting rejuvenation and improved blood circulation.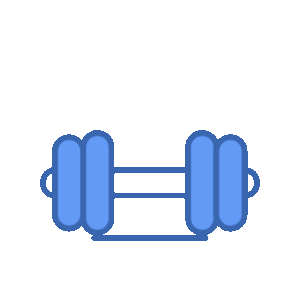 Loading...
Real results, real people