Experience the transformative benefits of passive hanging with the expertly designed Bob and Brad Hanging Handles. Developed by seasoned physical therapists, this innovative tool offers a comprehensive solution for decompressing the thoracic and lumbar spine while addressing shoulder pain arising from impingement. Through effortless installation, these handles empower you to unlock a range of exercises that promote shoulder flexibility, core stability, and overall strength.
Elevate your self-care routine with the all-inclusive kit, featuring wall anchors, clips, handles, and mounting hardware. With a capacity to support up to 275 lbs. each, these handles assure both durability and reliability. From full back stretches to core strengthening and grip enhancement, embrace versatile exercises that target multiple areas including the back, shoulders, and arms. Elevate your wellness journey with the Bob and Brad Hanging Handles – a gateway to improved posture, stability, and a revitalized sense of physical vitality.
Hanging Handles by Bob and Brad
Loading...
Bob & Brad Hanging Handles
Find helpful videos demonstrating the uses and exercises with the Hanging Handles on our YouTube channel and below
Versatile Exercise Options
Perform various exercises, including full back stretches, mid- and low-back stretches, core strengthening, shoulder stretches, grip strengthening, as well as back, shoulder, and arm strengthening exercises
Each Hanging Handle is designed to withstand a weight capacity of 275 lbs., ensuring durability and stability during your workouts
The all-in-one kit includes wall anchors, clips, handles, and mounting hardware, along with an insert featuring assembly instructions and exercise recommendations
Easy Installation and Use
Effortlessly set up and utilize the Hanging Handles to perform exercises that decompress the thoracic and lumbar spine, and enhance shoulder health and range of motion
Passive hanging designed by physical therapists helps decompress the thoracic and lumbar spine and can aid in treating shoulder pain caused by impingement, while regular hanging exercises promote grip strength, shoulder stability, core stability, and improved posture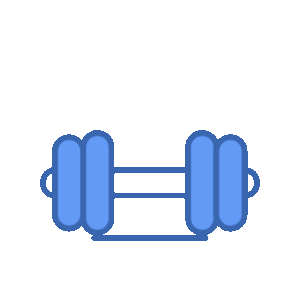 Loading...
Real results, real people
We installed them in a beam in basement as my husband is tall. They are sturdy and easy to develop the habit of daily use. The Dr Kirsh book was excellent and had photos of lightweight exercises that are different the the usual ones recommended.
Excellent Product. They're Strong & Sturdy, no worries about Breakage, must be made in America.
Easy to install and use. Supports full body weight for shoulder hanging stretches as recommended by Bob and Brad. Great product.
I have a bicep injury and needed a way to stretch it. The hanging handles are perfect for this injury (consult with your dr. first). After injury has healed I will still use handles every day to stretch out my back. Very sturdy product.
Huge help for posture and middle/low back pain. They have improved my shoulder mobility as well. I try to hang for a total of 2 to 3 minutes a day, usually in 1 minute intervals. Try them, you won't be sorry.
These are well made and are a great addition to our home gym!
I watched a Bob and Brad video about shoulder pain. They said hanging really helps. I decided to add the hanging straps to my home gym along with the bands. My shoulder is pain free and I have full range of motion back
I can't quite get on with the hanging from hands yet but will. However, I used three belts attached to either side to make a spinal sling. It works. Thanks guys!!
I hang 3 minutes a day, every morning. I still have soreness and stiffness when I first wake up, but the improvement otherwise have been impressive. Highly recommended.
I added these in my basement as a way to hang and do modified pull-ups. They are sturdy and well-made. You can hang them from just about any sturdy beam. They do need to be installed in at least a 2 x 4 or larger.
Hanging absolutely rocks. Everyone should do it. Hanging is our body's natural way of resetting the upper body, like the ground resets our lower body.
Helped me tremendously with my shoulder injury recovery time - the book is a must and I still hang as maintenance that is good therapy for everyone at any age.
Grip & forearm strengthener
Grip & forearm strengthener
Grip & forearm strengthener