Introducing the EyeOasis 2 eye massager, developed by famous US physical therapists Bob and Brad. This advanced device combines heat and compression to bring much-needed relief to strained and dry eyes. The EyeOasis 2 features built-in heating pads with two adjustable heat levels, creating a soothing temperature range of 104℉-113℉, making it ideal for alleviating eye strain and dryness. It's worth noting that this eye massager should not be used by individuals who have undergone eye operations, have retinal conditions, cataracts, glaucoma, and similar conditions.  
The EyeOasis 2 comes with an upgraded double-layer design that ensures a superior and gentle eye massage experience, reducing direct pressure on the eyeballs. Its elastic strap offers a one-size-fits-all adjustment for maximum comfort, fit, and stability. With five modes, four massage intensities, and customizable music options, you can tailor your relaxation experience to your preferences. The device also offers faster Type-C charging and a quieter motor, with noise reduced to just 45dBA. Its foldable design allows for convenient use at home, in the office, while traveling, or even in your car.
Bob and Brad Oasis 2 Eye Massager
Loading...
Bob & Brad EyeOasis 2 Eye Massager
Slip into a serene sleep with BOB AND BRAD EyeOasis 2. Its soothing massage and customizable music reduce anxiety, ensuring a restful night's sleep. Wake up refreshed and rejuvenated.
Hassle-Free Service & Warranty
BOB AND BRAD EyeOasis 2 comes complete with accessories and a stylish box. It's an excellent gift option. With a 1-year warranty, 24/7 customer service, and a 30-day money-back policy, satisfaction is guaranteed.
Efficient Charging & Quieter Operation
Enjoy longer sessions with fast Type-C charging. Ultra-quiet motor ensures tranquility. Auto-off feature promotes safety, while the foldable design is perfect for on-the-go relaxation.
With 5 modes, 4 intensities, and adjustable volume, customize your relaxation. Connect your device to play your own playlist.
Innovative Double Layer Design
Redefining eye massage, the double-layer design ensures a comfortable, effective experience, while the elastic strap guarantees a perfect fit.
Revitalize tired eyes with BOB AND BRAD EyeOasis 2. Using heat and compression, it enhances blood circulation, easing eye strain and dryness. Ideal for those seeking relief from discomfort.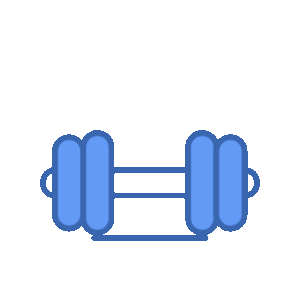 Loading...
Real results, real people
I work from home on the computer, and spending all day staring at the screen can be taxing. Thankfully Bob and Brad have helped me with their videos for exercises to do at my desk, so when they recommended this as well I had to try it! It's a great way to take a mindful relaxation break during the day.
I have had issues with dry eye so after watching one of Bod and Brads videos on it, I thought I would give it a try. I worked great - I would recommend this product for sure. I use it twice a day - first thing in the morning and again at night. I did start having a problem with charging it so I contacted their customer service department. Even though I was past the warranty, they were very nice and sent me a new eye massager. So bottom line = great product and great customer service
This is so comforting and relaxing that I've dozed off each time I've used this so far. The massage feels a little aggressive at first but becomes very comfortable as it changes the massage targets through the cycle. I would personally like the high heat setting to be a little warmer. The only two things that keep me from giving this a 5-star rating are: 1) the device is heaver than I expected, and 2) the voice prompt and music is loud enough that it is distracting to others around you. All in all, this is a great product.
Grip & forearm strengthener
Grip & forearm strengthener
Grip & forearm strengthener
Grip & forearm strengthener
Why Choose Bob & Brad?
Crush Your Goals
Choose the BOB AND BRAD Eye Massager for an unparalleled eye relaxation experience. Developed by renowned physical therapists, its innovative design combines heat, compression, and customizable modes to alleviate strain, reduce dryness, and promote better sleep. With a commitment to quality, a range of benefits, and excellent customer service, the BOB AND BRAD Eye Massager offers a holistic solution for soothing eye discomfort and enhancing your overall well-being.