Developed by Famous Physical Therapists: Created by US physical therapists Bob and Brad, this leg massager with heat and compression has improved in comfort and effect, delivering amazing massage to your feet, calves and thighs. With the latest air compression massage technology, this leg massager for circulation can release muscle tension, pain, and soreness, promote blood flow, effectively eliminate swelling and enhance relaxation. Note: The massager does not vibrate or have interior rollers

Heat Therapy Upgrade: Are you a fan of hot stone foot massages and saunas? Do you feel cold or tired? BOB AND BRAD leg circulation massager provides immediate warmth for your calves and feet, good for restless leg syndrome relief and varicose veins treatment for legs. 2 heating modes available, low for daily care, high for increasing blood flow. The heat is optional, you can turn it on / off anytime in any massage mode. The massager has an automatic shut-off timer of 15-minutes for safety

4 Modes 4 Intensities: The foot and leg massager simulates hand compressing and squeezing of a professional massage. You can choose to massage feet, calves and thighs separately or the whole legs together. An LCD screen shows the current mode, intensity, and heat level. Whether working in an office, standing for long periods, or sitting too often at home, anyone can benefit from the circulation machine for legs. Enjoy a personalized massage, anytime, anywhere

Ajustable Wraps for Greater Comfort: Our compression boots are equipped with double-row velcro straps, extending 19 inches for calves and 27 inches for thighs. Improved airbags provide uniform pressure throughout the leg massage to avoid leg pain. Integrated air tubes are more rigid to prevent air blockages due to bending. Our aim with BOB AND BRAD leg compression massager for circulation is to provide you with a reliable device that will help you recover quickly and feel amazing

Ideal Gift & Great Warranty: Whether for birthday, Mother's Day, Father's Day or a nice surprise, the leg massager for circulation is a gift that says, "to stay healthy and feel great!" We provide 1-year warranty, 24-hour online customer service to make sure you always have access to high quality physical therapy products and assistance. Our daily mission is making sure you can focus on enjoying a stimulating compression leg massage
Bob and Brad Leg Massager with Heat and Compression
Loading...
Bob & Brad Leg Compression Massager with Heat
Warranty & Support Included
With a 1-year warranty and 24/7 customer service, trust in Bob and Brad for top-quality physical therapy products and assistance. Choose a healthier, more relaxed you today.
Celebrate health with the perfect gift. Ideal for occasions like birthdays, Mother's Day, or Father's Day, this massager offers the gift of relaxation and well-being.
Adjustable Velcro straps cater to calves up to 19 inches and thighs up to 27 inches, while improved airbags ensure consistent pressure for a comfortable experience.
Customizable Massage Modes
Choose from 4 modes and intensities to focus on specific areas or enjoy an all-encompassing leg massage. The LCD screen displays settings for personalized relief.
Enjoy two heat modes that relieve cold feet, restless leg syndrome, and varicose veins. Opt for daily care with low heat or boost circulation with high heat – all at your control.
Pro-Level Comfort & Effect
The leg massager uses cutting-edge tech to relieve tension, pain, and soreness, promoting blood flow and relaxation for an unmatched massage experience.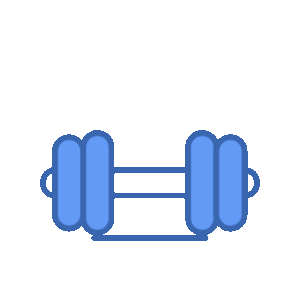 Loading...
Real results, real people
Nothing to dislike about this product. My wife was diagnosed with Peripheral Artery Disease by her physician. She has had trouble with leg pain for some time. The Bob and Brad leg massager is a lot of help and she finds that she sleeps better when she uses the product before bedtime. Better sleep is big for her because the pain can wake her out of a deep sleep.
Arrived 3 days ago and I am very impressed. Its quality is very close to the types of boots found in Sports Medicine Clinics. Used it 2x a day for an hour and sciatica pain is much better immediately. Nice to have an affordable solution for pain.
I work retail and close our store a few nights a week. When I get home, I use this on my legs before I go to bed. I sleep so much after using this, it's amazing!
This thing is amazing! I'm a hairdresser and stand 5-6 days a week for 10-12 hours a day. I'm not the young girl I once was. This thing is incredible. It makes my heavy legs feel light again. I can feel my heart beat in my whole body after I use it. I highly recommend this product and I'm super picky!!
My husband has lower extremity edema. His legs from the knees down get so swollen and he's been miserable. I bought this for him and the difference was blatantly visible. It works just like the ones they put on your legs in the hospital after surgery. It doesn't massage like a shiatsu massager, it just expands, compresses your legs, and then releases. It repeats that process until the excess swelling is reduced. We are extremely happy with this purchase and will look into other Bob and Brad products.
I bought this for my son because he plays basketball. He loves that this makes his legs feel so much better after playing!
This is great for people with poor circulation! It helps with recovery. Highly impressed!
I bought it for a friend who has leg and knee pain. She loves it. It gives her the relief she needs. Thanks for a great well-built product.
I love this product. My legs and feet feel so good after I use it. The compression really helps with reducing swelling in feet and legs. Make sure you use it as per instructions and only for the 15 minutes a day that is recommended. It feels so good you may be tempted to turn it on again for more time - don't. It is a bit hard to put on yourself if you have mobility issues but once you get it on the relief it gives you is worth it.
The leg pieces are easily adjustable to find the right fit for you. I don't usually use the heat settings because it seemed a little to warm for my liking. I do like the ability to adjust the pressure to what I need for the day. These have really helped my legs to feel better before going to sleep at night and don't have restless legs when I use them.
Grip & forearm strengthener
Grip & forearm strengthener
Grip & forearm strengthener
Grip & forearm strengthener
Why Choose Bob & Brad?
Crush Your Goals
Experience the Bob and Brad Leg Massager, crafted by acclaimed therapists, for a tailored blend of air compression and heat therapy. Discover personalized relief, improved circulation, and relaxation in one compact device. Elevate your comfort with Bob and Brad's expertise at your fingertips.