LARGE BATTERY CAPACITY - BOB AND BRAD Rechargeable Hand Warmer comes packed with incredibly large 10000mAh capacity, providing up to 14 hours of heat, the best choice for your winter warming. This electric hand warmer can also be used as a power bank to provide emergency power for your electronic devices.
SUPERIOR SAFETY - This electric hand warmer's comprehensive MultiProtect safety system includes overcharge protection, short circuit protection, intelligent chip, temperature control, and more. Built in UL Certified Eco-friendly battery. Enjoy the comfort and warmth that comes with safety. This USB hand warmer makes a best warm hearted gift for Thanksgiving, Christmas, New Year, Birthday, Anniversary.
PORTABLE SIZE & ULTIMATE COMFORT - The 4.7 x 2.2 x 1.3 inch size, non-slip surface and ergonomic shape make the hand warmer easier to hold and carry than its counterparts. Our reusable hand heater is made of high-tech aviation-grade aluminum and ABS material, durable and warm. Stop worrying about the icy cold winter weather and enjoy the warmth anytime!
DOUBLE SIDED FAST HEATING - Long Press the switch 3S and instantly release the warmth for you. 3 levels of temperatures 95-106°F / 106-118°F / 118-131°F at your choice. The indicator lights keep you informed of the remaining battery and heating status.
PERFECT WINTER GIFT - It's a great tech gadget MUST HAVE to spend a cold winter, especially for raynauds arthritis sufferers who needs heat therapy. Also perfect for outdoor activities like skiing, snowboarding, fishing, hiking, camping, golf, hunting. Staying warm in cold weather! The hand warmer comes with a 1-year warranty, 24-hour online customer service, and a 30-day money-back policy to ensure you always have access to high-quality BOB AND BRAD products and assistance.
Loading...
Bob & Brad Hand Warmer
1-year warranty, 24/7 customer service, 30-day money-back. Choose BOB AND BRAD for quality and warmth.
Ideal for arthritis and outdoor activities like skiing, camping, and hunting - a versatile gift.
Fast heat with three temperature levels (95-131°F). Indicator lights keep you informed.
Compact at 4.7 x 2.2 x 1.3 inches, non-slip, and ergonomic. Crafted from durable materials for cozy handling.
MultiProtect system, UL Certified battery - enjoy warmth with peace of mind. A thoughtful gift for any occasion.
With a 10000mAh battery, our hand warmer provides 14 hours of warmth and doubles as a power bank for your devices.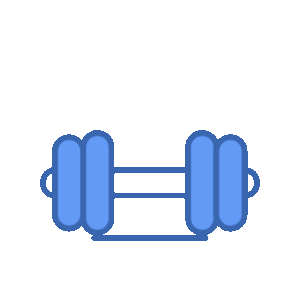 Loading...
Real results, real people
Have been searching for years for a hand warmer that actually works. The search is finally over. Very impressed with the quality of this product and how hot it gets and stays.
The battery pack factor is meh at best but it's there in a pinch. The heat on this is perfection. It gets warmer than other ones I've had in the past and that is great for cold weather. Small form factor fits in my purse and pockets nicely
This is so easy to use. The charge is quick and easy does heats up beautifully. Wish I would've gotten it sooner my hands and feet, plus my whole body gets cold so easily. Plus, I get in a lot of pain easily all over and this is a tremendous lifesaver. Thank you so much for having this product. I can't wait to see if this is a reliever for my cold and pain. It won't care it since I have a genetic condition that leaves me in pain, but this sure is a lifesaver. What a fabulous product.
I purchased the BOB AND BRAD Hand Warmer for my mother. We live in North Dakota and it's nice for her to have a hand warmer when outside in the winter. It charges quickly and gets very warm even on the low setting.
Why Choose Bob & Brad?
Crush Your Goals
Opting for the BOB AND BRAD Hand Warmer means embracing top-tier comfort and convenience. With its extensive 10000mAh battery capacity, you're granted up to 14 hours of uninterrupted warmth, setting it apart from the rest. Safety takes center stage with its MultiProtect system and UL Certified battery, ensuring a secure and cozy experience. Whether you're battling the cold or seeking relief, its versatility shines through. Compact and non-slip, it's designed for easy handling, while the three temperature levels cater to your preferences. Backed by a 1-year warranty and 24/7 support, choosing the BOB AND BRAD Hand Warmer means choosing warmth and confidence.