Introducing the FitGlide– your ultimate partner in post-injury or post-surgery recovery, designed to facilitate a seamless rehabilitation journey. Whether you're recuperating from knee replacement, ACL or PCL surgeries, hip replacement, fractures, or even a stroke, the FitGlide empowers you to reclaim your mobility and strength within the comforts of your own home. Engineered for ease, safety, and efficacy, this exercise and rehabilitation device opens doors to a range of low-impact exercises that foster healing and progress. With exercises like seated incline hamstring and knee flexion, the FitGlide caters to your personalized recovery needs, all while reducing the risk of falls or injuries.
Crafted with precision and built to last, the FitGlide boasts exceptional quality, ensuring smooth gliding of foot plates that cater to a variety of exercises. Weighing under 5 pounds, this lightweight companion is designed with portability in mind, allowing you to continue your rehabilitation journey wherever life takes you. Say goodbye to complex setups and frustrating assembly – the FitGlide arrives ready to use, right out of the box. Whether you're on the path to recovery, striving to prevent future injuries, or seeking a secure way to engage in low-impact exercises, the FitGlide is your dependable solution, empowering you to embrace a healthier and more active lifestyle with confidence.
Loading...
Bob & Brad FitGlide
Convenient and Ready-to-Use
Lightweight and fully assembled device for portability and immediate use at home or on the go
Seated Incline Quadriceps
Target and build quadriceps muscles using the incline feature for added intensity
Improve knee mobility and strength with controlled seated exercises
Strengthen your hamstring muscles while comfortably seated
Ideal for injury prevention, rehabilitation, and low-impact exercises without the risk of falling
Perform targeted exercises for knee replacement, ACL or PCL surgeries, hip replacement, fracture, or stroke recovery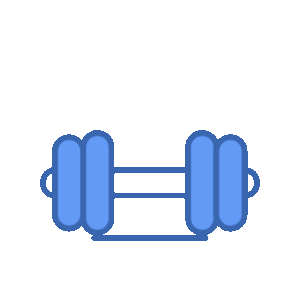 Loading...
Real results, real people
Super light. Arthritis people can move very easily. Great workout and can be elevated for stuffer workout. When I get my knee done this will be perfect with rehabbing. I love to pay back for all the free physical therapy videos on YouTube bob and brad the most famous pt guys on the internet. Buy one you won't be disappointed.
I bought this after watching the video. This has been an asset for Pre-hab and now rehab. Three home health care workers who've been outstanding in aiding my knee replacement recovery, each photographed this slider and planned to purchase for their therapy center. It's been a significant investment.
I bought this so I could get exercise at home without going to a sweaty gym during Covid. I fall a lot. Like missing a step, dumb stuff. I've had several falls outside on ice and snow while walking. I'm deathly afraid in winter. Plus there is the -20 temps in the Midwest. This has been a godsend so I can exercise indoors.
Purchased the Dual Fit Glide on the recommendation of Bob & Brad, Physical Therapists on YouTube. I feel like this tool is helping to strengthen my quads and hamstrings. Would recommendation.
I ordered this for my 90 year old father. He loves it. It's great for his knees. He typically does 500 reps each day.
Grip & forearm strengthener
Grip & forearm strengthener
Grip & forearm strengthener
Grip & forearm strengthener
Why Choose Bob & Brad?
Crush Your Goals
Choose the Bob and Brad FitGlide for a versatile and safe rehabilitation experience backed by 60 years of treating patients. With its durable construction, portability, and targeted exercises, it's the ideal choice for recovering from surgeries or injuries, providing convenience and effective recovery.